easily, faster, smart
as a Service
From day-to-day reporting to full analytics, a few hours a month, to a full-time resource, consider us your outsourced IT.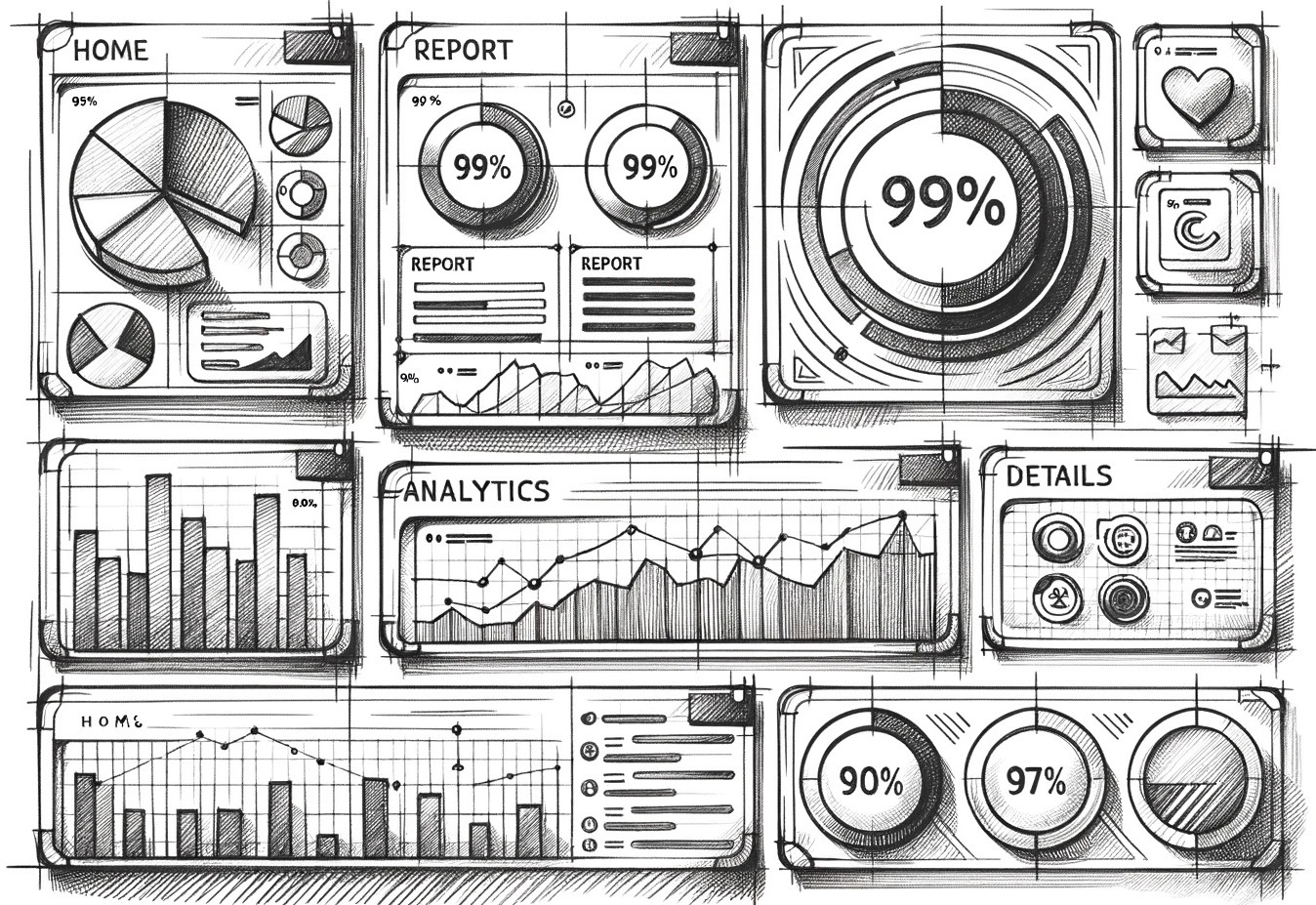 ---
Business Intelligence
We believe data analytics isn't just for large businesses.
We're committed to bringing these services to SMEs as well. Business Intelligence Dashboard provides a real-time snapshot of an organization's performance, allowing stakeholders to quickly interpret complex data and make informed decisions.
Instantly updated visualizations reflecting current data, facilitating timely decisions.
AI-driven feature identifying patterns, trends, and anomalies within datasets effortlessly.
Tailor-made graphics and charts aligning with specific presentation needs and aesthetics.
Access and interact with dashboards/reports anytime, anywhere, ensuring connectivity.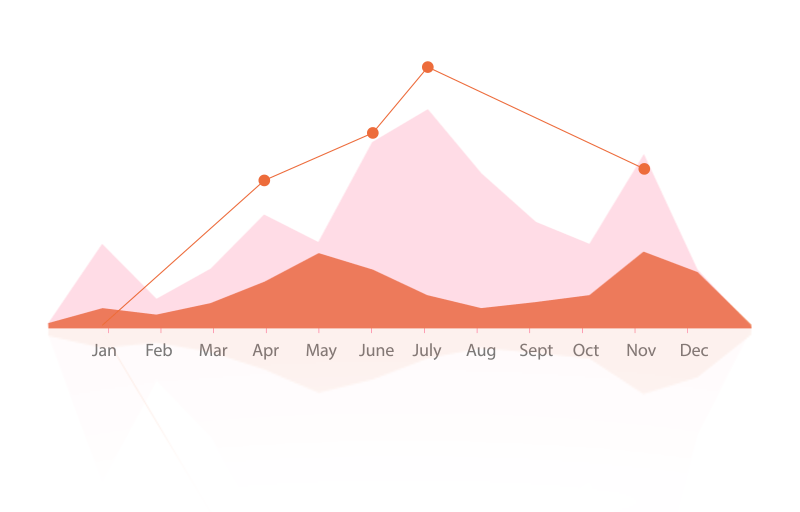 Our Approach
We prioritize non-technical users.
We design intuitive, mobile-optimized Power BI reports that deliver actionable insights quickly, empowering proactive, informed business decisions.
Define the end goal
Understand the personas and their use cases & Design with stakeholders in mind.
Empower users with actionable data
Empower your business with key insights to make the right decisions for your business.
Keep it Simple
Make it instinctively navigable for your audience. Present clear and pertinent insights swiftly — in five seconds or less.
Our Services
You no longer require an IT background to craft powerful analytics—leave that to us.
Our Power BI services include: BI assessment, Reporting and analytics & Managed Services
BI assessment
BI strategy
New opportunities and goals are discovered during the assessment process improving chances of an increase in ROI.
Reporting and analytics
Dashboard Design & Building
Design, create, and deploy interactive Power BI dashboards tailored to your needs.
Data Governance
Data Mangement
Establish robust policies ensuring impeccable data quality, optimum accessibility, and utmost protection against potential threats.
Managed Services
Maintenance & Updates
Dedicated support to regularly refine, update, and troubleshoot your dashboards, adapting to your evolving business needs.
---
Why choose us?
Budget-aligned solutions, rapid delivery, uncompromised quality. Your success is our priority.
Innovative Approach to Data Solutions
We utilize pioneering techniques and tools that ensure you're always ahead with modern, cutting-edge data insights, setting industry benchmarks.
Cost-effective, Maximum ROI
Our competitively priced solutions are meticulously designed to provide the best value, ensuring a strong return on investment without sacrificing quality.
Agile and Swift Project Turnaround
Recognizing the importance of time, our team prioritizes efficient service, delivering projects swiftly while maintaining our commitment to quality and precision.
Seamless Integration Across Platforms
Our expertise ensures a smooth data flow between your diverse business systems, reducing friction, enhancing functionality, and optimizing overall operations.
Managed Services
Ongoing Support
PBI Standard
$100
per week
1 Report
Troubleshooting
Dataset monitor
Adhoc Reports
Customization
PBI Enterprise
$500
per week
3 Report
Troubleshooting
Dataset monitor
Adhoc Reports
Customization
Project Details
Date:
September 5th, 2023
---
Client:
Innovative Architecture Analytics with Power BI 3D Visualization
---
Services:
Development of a comprehensive Power BI dashboard integrating with Autodesk Revit for detailed area and room analysis by floor, complemented with interactive 3D modeling capabilities.
---
Description
An architecture firm required advanced analytical capabilities to evaluate area distribution and room specifics within their AutoCAD Revit designs. The traditional approach was cumbersome and disconnected from real-time data. PBIWise addressed this challenge by creating a Power BI solution that seamlessly ingests Revit file data. Our dashboard provides layered insights into area usage by floor and analysis by individual rooms, enriched with interactive 3D models within Power BI. This integration elevates design decision-making, ensuring adherence to project specifications and optimizing spatial efficiency for the client's projects.
Unlock Free Insights
To better understand your needs and demonstrate our value, we offer a complimentary 1-hour consultancy session.
---
We take data privacy and security very seriously. Before we start any project, we ensure that both parties are protected by signing a Confidentiality Agreement.
This legally binding agreement outlines the terms and conditions under which your data will be handled, ensuring that your sensitive information remains private and secure throughout the analysis process.
Absolutely! We understand that data security is a top concern. If you're not comfortable sharing your actual data, we can still provide valuable insights and solutions. We can set up a report using test data that closely simulates your real-world scenarios.
Once the report is up and running and you're satisfied with how it works, you can simply replace the simulated data with your actual data whenever you're ready. This way, you can experience the power of our services without compromising the security of your sensitive information.
A worthwhile BI dashboard is built by establishing clear goals, selecting meaningful metrics, designing for user-friendliness, maintaining data accuracy, and continually refining the dashboard based on user feedback.
For example, a company invested a few thousand dollars in a BI dashboard to enhance their business insights for better decision-making. After implementation, the dashboard helped streamline the staff roster timetable, saving several hundred dollars per week. It also pinpointed inefficient marketing channels, leading to a reduction in costs by a few thousand dollars. Additionally, smarter inventory decisions based on the insights saved thousands more in holding costs.
The dashboard also allowed the company to promptly spot any budgetary issues, enabling immediate corrective action. Additionally, with access to enhanced insights, the company could identify new potential markets, allowing for proactive strategic planning.
BI dashboards bring numerous advantages to businesses. They enhance data visualization, provide insights, foster data-driven decisions, streamline operations, and reveal significant trends, all of which contribute to improved efficiency and strategic planning.
BI dashboards have the flexibility to showcase diverse data types, ranging from financial and sales data to operational metrics, customer insights, and employee performance indicators.
Crafting a BI dashboard involves gathering requirements, collecting and transforming data, creating visualizations, developing the dashboard, testing its functionality, deploying it to users, and offering necessary training.
Our BI dashboard is designed to seamlessly integrate data from multiple sources. Whether it's data from your SQL, web, csv, spreadsheets, or other databases, our dashboard consolidates and presents the information cohesively, giving you a holistic perspective of your operations.
We leverage a diverse array of tools for dashboard creation, including Power BI, Tableau, Looker Studio, and more.
If you are still unsure which tool to use, please check out our Power BI vs Tableau vs Looker Studio comparison to help make an informed decision.
We can assist across all sectors, whether it's retail outlets, e-commerce, eateries, or even personal finance.
We engaged with Andy on a complex multi perspective project that involved visualising information that covered a wide spectrum of data sets and types. His ability to translate our vision into meaningful dashboards that represent the data and provide insights into the information is first class. This included developing custom visuals for us as there wasn't any existing visuals available that fully met our requirements. Throughout the development process he has been responsive and accommodating. He clearly outlined the development process and timelines for us, and delivered on time to every milestone.
Your work is superb, I really appreciate the quality of it and your professionalism dealing with workload and deadlines.
This is template is so beautiful and has such wonderful new options. It is updated often which gives me even more quality. The support is one of the absolute best I've ever had the pleasure of interacting with. Quick, courteous, and extremely helpful!